Careers
Careers Education and Guidance (CEG) is seen here at Lostock High School as an essential part to every students' curriculum. All students have an entitlement to an appropriate programme of provision. To ensure that we are offering our students the best possible CEIAG we have achieved the Gold Award of the Inspiring IAG Award.

In the current economic climate it is important that your child is given the best possible chance to find information on all the education and training post-16. At Lostock High School the first port of call for our students is Mrs Childs who works with all the local colleges and training providers to ensure your child is informed about all available choices when they leave us.


Mrs Childs works closely with our Careers Adviser, Helena Hamlet to give our students Independent Careers Guidance from Year 7 to 11 through one to one interviews, group work and drop-in sessions. Helena is in school on Thursdays and works in the library classroom. This gives the students the opportunity to have a 1-1 careers interview with a Level 6 qualified and completely independent Careers Adviser. Helena is available to students at break time in the Eur Diner and in the library at lunchtime.

Throughout each academic year we run a number of events and information evenings that serve to assist our students with the choices they need to make. We have Y10 and Y11 Parents Evening in October and December every year and Parents/carers and students are invited to attend these informative evenings when post-16 colleges and work-based training providers are in attendance. At both evenings Mrs Childs and Helena Hamlet our independent careers adviser is available to answer any questions you may have.

Options Evening is in March every year where parents/carers and students have the chance to talk to subject teachers, Mrs Childs and Helena to discuss the option choices available to them. These follow on from the lessons Helena will have delivered to the students about making choices and what they will need to look at depending on which path they want to take in the future.
If parents would like to feedback on our career provision please contact Amanda Childs on:
0161 864 5725/ achilds@lostock.trafford.sch.uk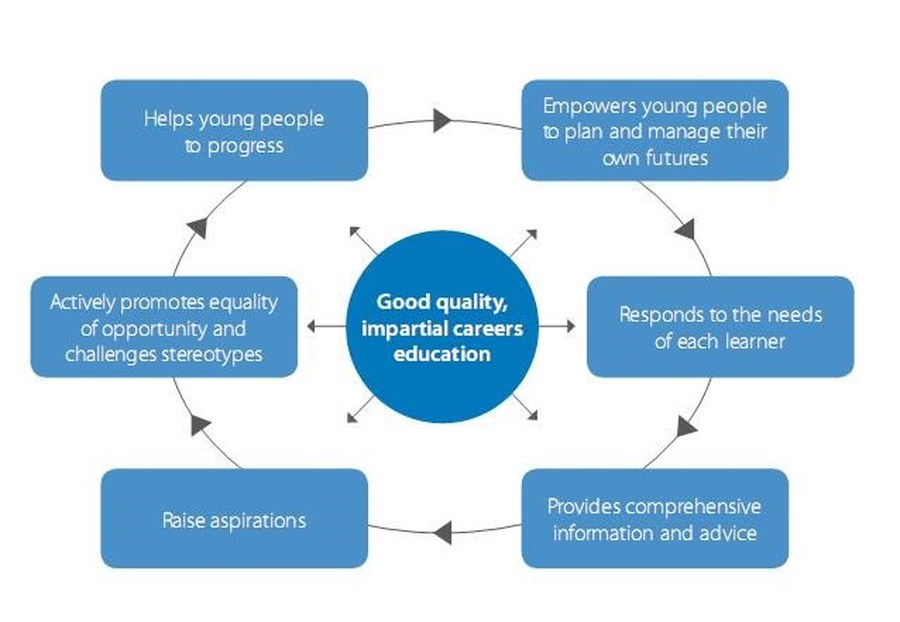 Careers Resources
There are many careers related booklets and prospectuses in the library classroom and Helena's office. Students are welcome to visit these resources or drop in to talk to Helena every Thursday lunchtime. Mrs Childs is available in the school library every lunchtime and after school every day til 4pm. In the Year 11 Form Classrooms there is information about College Open events, apprenticeship vacancies as well as general careers information.
Useful Websites