Science
The Science department aims to enthuse and engage all students in all aspects of Biology, Chemistry and Physics; linking them together and furthermore connecting these subjects with the everyday world and how it works.
The department is a dedicated team of individuals who bring a dynamic curriculum to Lostock College. Each student has the opportunity to follow a pathway suited to their needs and capabilities. We pride ourselves on delivering outstanding lessons that engage students so that they can gain the skills required to succeed in today's challenging world. This includes the ability to think critically, solve problems, connect to current world affairs and drive forward the future of Science. Through effective planning and teaching we ensure students develop their potentials.
The Science team:
Miss R Atwal – Head of STEM Faculty
Miss M Lodhi – Learning leader and Science Teacher
Miss S Langran – Science Teacher
Mrs S Peters – Science technician
Miss R Goodman – Science technician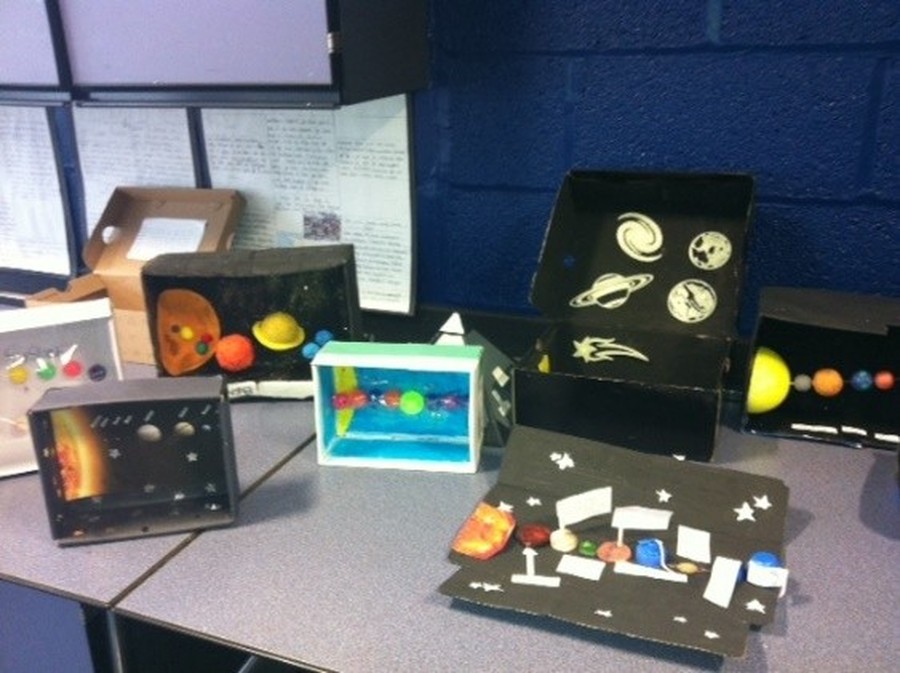 Key Stage Three
At Key Stage 3 in Years 7 and 8, all students complete the Project Science course which is in line with the new QCA curriculum. This has been adapted to fit in scientific skills and specific literacy lessons. All units are practical in nature and progress is monitored by associated AFL activities and end of unit tests. We have planned the units so that they include the knowledge and skills students require to progress within Science in later years during Key stage 4. The topics include a range of Biology, Chemistry and Physics themes which we have linked to the real world. Homework is set from a booklet and for each topic, there is a more general homework project that students have 2-3 weeks to complete.
Autumn 1

Autumn 2

Spring 1

Spring 2

Summer 1

Summer 2

Year Seven

ALL ABOUT ME

Variation

Cells

Reproduction

Diet and Nutrition

KITCHEN CHEMISTRY

Particles

Separation techniques

Chemical reactions

SOS PLANET EARTH

Electricity

Energy

Resources

A&E

Organ systems

Human Behaviour

ROCKETS

Forces

Space

Magnets

DISEASE

Microbes

History of Medicine

Plants

Year Eight

DISASTERS

Rocks

Weathering

Structure of the Earth

FIZZES AND BANGS

Sound

Acids

Alkalis

DINOSAURS

Classification

Sampling

Energy Transfer

DARWIN

Genetics

Evolution

Adaptations

FIRE

Chemical reactions Cont.

Light

SPORT

Fit and Healthy

Speed

Forces

Key Stage Three

Assessment

AFL Task

Literacy skills

End of Topic Test

AFL Task

Literacy skills

End of Topic Test

AFL Task

Literacy skills

End of Topic Test

AFL Task

Literacy skills

End of Topic Test

AFL Task

Literacy skills

End of Topic Test

AFL Task

Literacy skills

End of Topic Test
Key Stage Four
In Year 9, students begin the GCSE course. This has been planned so that they build on topics from year 7 and 8 but brings in more detailed and challenging skills. This ensures students have the essential knowledge when starting GCSE science at the end of Year 9 and has proven to be an excellent building block. Students complete topics covering Biology, Chemistry and Physics aspects, as well has practising controlled assessments and becoming more independent in their attitude towards learning.
At KS4 in Years 10 and 11 students start the GCSE Core and Additional courses in Science. These are linear courses with examinations in Biology, Chemistry and Physics at the end of each year. There is also a controlled assessment aspect each year which is 25% of the overall grade. To ensure students are prepared for this course, they sit modular mock examinations through the year and have rotation of teachers that teach to their speciality. Progress is monitored through regular assessment and the use of literacy tasks which support students with the increased demand of the use of scientific terminology. Students are also encouraged to attend weekly revision sessions in preparation for the examinations and are given a homework booklet at the start of the year.
A targeted group of students also complete the triple GCSE Science course. This is started in Year 9 and those that continue with this course will achieve three separate GCSEs in Science; Chemistry, Biology and Physics. This course is demanding in terms of knowledge, preparation and independent learning. This is recommended for those students who have the ability within Science and would like to pursue science post 16.
CORE GCSE

P1 PHYSICS

P1 Topic 1: Visible Light and The Solar System

P1 Topic 2: The Electromagnetic Spectrum

P1 Topic 3: Waves and the Universe

P1 Topic 4: Waves and the Earth

P1 Topic 5: Generation and Transmission of Electricity

P1 Topic 6: Energy and The future

C1 CHEMISTRY

C1 Topic 1: The Earth's sea and atmosphere

C1 Topic 2: Materials from the Earth

C1 Topic 3: Acids

C1 Topic 4: Obtaining and using metals

C1 Topic 5: Fuels

B1 BIOLOGY

B1 Topic 1: Classification, Variation and Inheritance

B1 Topic 2: Responses to a Changing environment

B1 Topic 3: Problems of and Solutions to a changing Environment

ADDITIONAL GCSE

P2 PHYSICS

Topic 1: Static and current electricity

Topic 2: Controlling and using Electric Current

Topic 3: Motion and forces

Topic 4: Momentum, energy, work and power

Topic 5:Nuclear Fission and Fusion

Topic 6: Using radioactive materials

C2 CHEMISTRY

Topic 1 Atomic structure and Periodic table

Topic 2: Ionic compounds and Analysis

Topic 3: Covalent Compounds and separation techniques

Topic 4: Groups in the Periodic Table

Topic 5: Chemical Reactions

Topic 6: Quantitative chemistry

B2 BIOLOGY

Topic 1: Genes and Enzymes

Topic 2: Life Processes

Topic 3: Organ Systems

Throughout the year:

Exam technique

Revision strategies

Booster classes

Assessment

END OF TOPIC TEST

LITERACY FOCUSSED 6 MARK QUESTIONS

MODULAR MOCK EXAMS

CONTROLLED ASSESSMENT

FINAL EXAMINATIONS

END OF TOPIC TEST

LITERACY FOCUSSED 6 MARK QUESTIONS

MODULAR MOCK EXAMS

CONTROLLED ASSESSMENT

FINAL EXAMINATIONS

END OF TOPIC TEST

LITERACY FOCUSSED 6 MARK QUESTIONS

MODULAR MOCK EXAMS

CONTROLLED ASSESSMENT

FINAL EXAMINATIONS
Assessment for Learning
Within the Science department we promote independent learning by ensuring that students have a secure knowledge of the topics covered as well as covering examination technique and application of the theory to the question. We focus on using past examination questions as assessment for learning tasks. These demanding 6 mark questions allow us to focus on each topic area whilst building literacy and written skills for each student. With an ever changing curriculum we realise it is important that students have these communication skills, not only for science but in other subject areas.
At Key Stage four students are all given their unique Active Learn username and password. This programme promotes independent learning and is used to tailor specific questions for each student based on their individual progress and ability. Students can log on to this facility at school or at home.
Extra-Curricular Activities
The Science team aims to ensure that all students feel as passionate and enthused in science as them. We run an open booster club at lunchtimes for students that are struggling with specific work or need extra support. We also work closely with the SEN team so that students can access all parts of the curriculum.
At Key Stage Three we run a successful STEM club. This aims to embrace all subjects within the STEM community and enrich learning. Students in years 7 and 8 have been completing Practical Action Challenges; within each challenge they try to find practical solutions to real problems faced by people living in the developing world. So far they have designed methods of transporting produce for farmers in Nepal in the 'Squashed Tomato Challenge' and rafts which allow farmers to overcome the problems caused by flooding in Bangladesh in the 'Floating Garden Challenge. STEM ambassadors from Manchester University are invited in for these sessions which allow a wealth of expertise to be shared with our students.
Homework
Students are set homework each week from relevant booklets. These are set in line with the topic they are learning in class. We also set fortnightly homework projects in Year 7 and 8. These aim to develop further skills within science and open student's eyes to the world around them, linking science to everyday concepts and theories. The projects range from making solar system models or designing an energy efficient house.