Welcome to Lostock
Lostock College has a well established reputation for excellence in education and developing children holistically. Our work is founded on the belief that all children are of equal value and that it is our task to develop the abilities and talents that all undoubtedly possess.
Our hugely talented and committed staff team makes sure that our curriculum, guidance, care and support meets the different needs of every young person. We pride ourselves on having high expectations which ensure that our students are well organised, caring, supportive of each other and also personally ambitious. Our small numbers mean that we know every child and their families well, thus allowing for greater communication and partnership working for the benefit of all of our children.
We expect the highest achievement from our students and consequently are not willing to settle for anything less; we celebrate achievement in all its forms and from students of all ability. Above all, we are committed to working together as a team. We believe that by working together we can ensure opportunity and success for everyone. Every young person has unlimited potential and together we can make sure that this potential is fulfilled.
Follow Lostock College on Twitter @college_lostock
*****If you were unable to join us on our Open Evening but would like to visit the school, please contact school reception to arrange a convenient time for a tour*****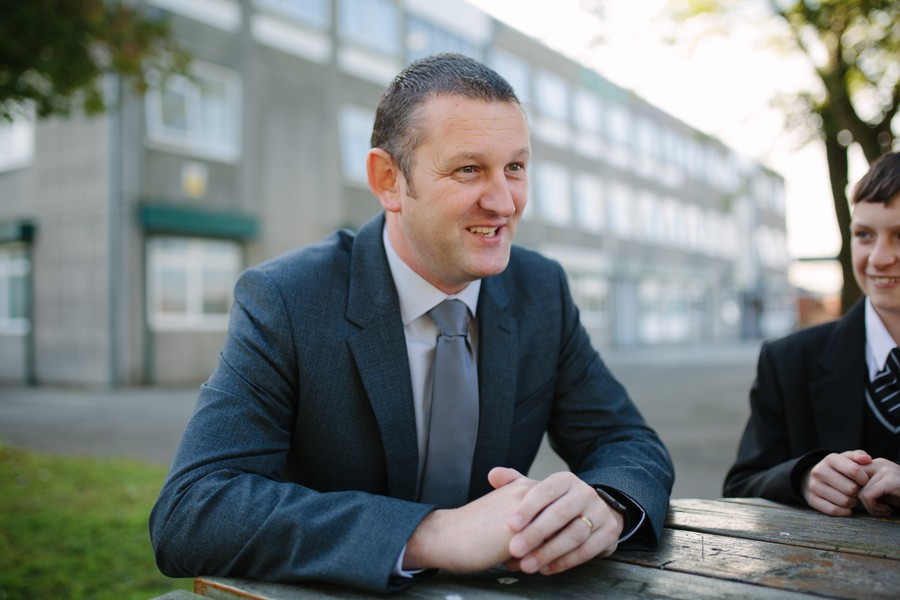 Mr L Fazackerley
Headteacher
Latest News
Harvest Festival
Thank you to everyone who donated to our Harvest Festival appeal. We are sure the food will be gratefully received by the foodbank. Many thanks.
Lostock receive MEN School Award - Congratulations all the Team!
Mrs Childs and Lostock College received the Redrow Homes Active Community Award at the 2016 MEN School Awards. A fantastic achievement in recognition of work done in our school and community library. Follow the links below for more information:
Manchester Evening News website
Geography Field Trip
Please click to here to see how our Year 10 students got on in Wales.