Succeed @ Lostock
We have an amazing cohort of students at Lostock High School. This page recognises their hard work and successes.
Lostock Poetry 2023
Congratulations to Hashem (1
st prize), Gana (2nd prize) and Morgan (3rd prize) for their winning entries in our poetry competition.
World Book Day 2023
Well done to all students and staff who contributed to World Book Day 2023. Your efforts and enthusiasm helped to raise a staggering £306.41!!!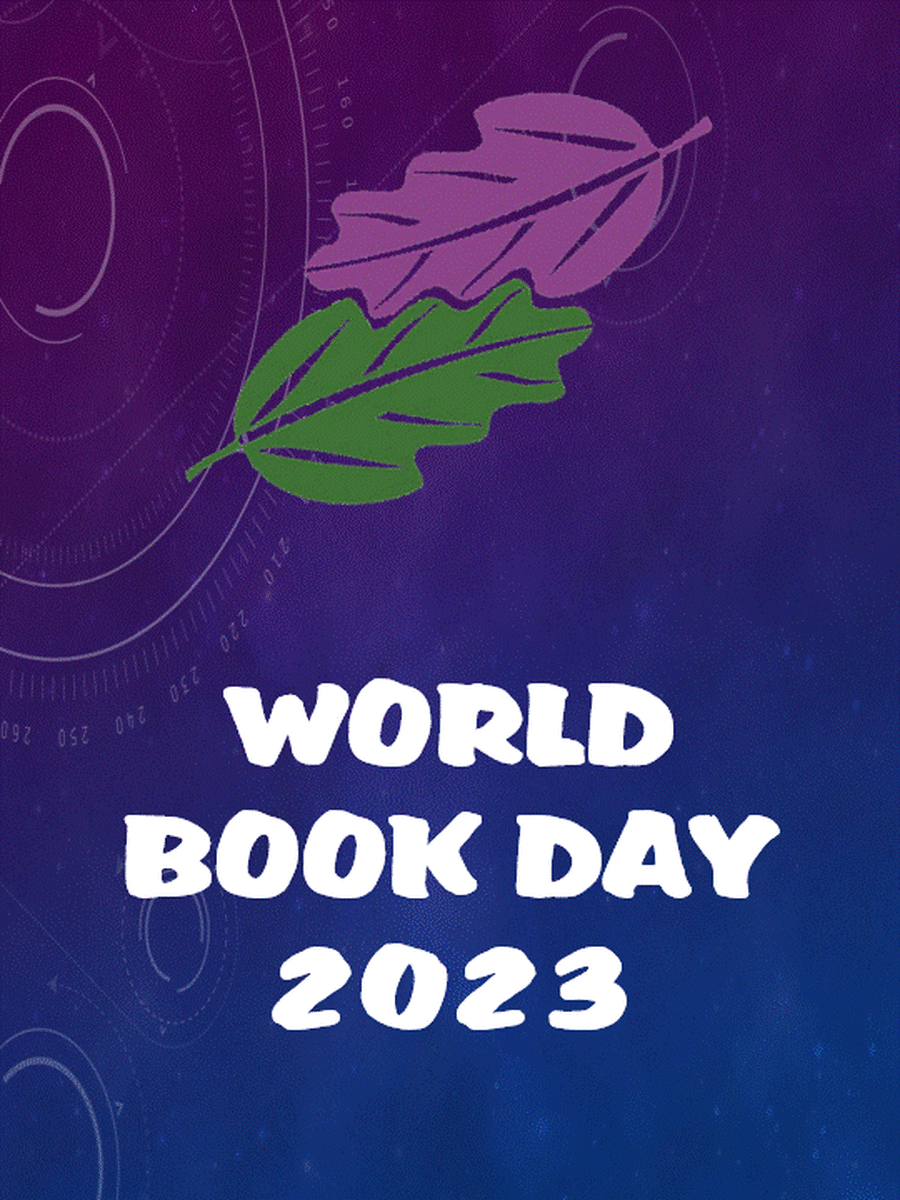 Josh's Dystopia
Mrs Greatbatch was so proud to share this piece of work with us all. She said "I can't resist sharing an amazing piece of writing that Josh Tischler did in English today. We are working in the dystopia genre and he has included an impressive range of features from the genre as well as some fantastic vocabulary."
Definitely a literary great in the making, and we've had many positive messages about this piece of writing. Well done Josh!
Lockdown Life Through A Window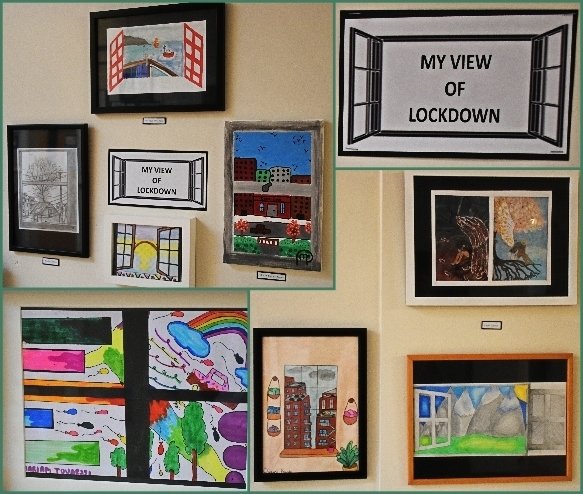 Artwork submitted by students for our recent art competition.
Congratulations to the winners of our recent art competition whose work is now proudly displayed in our reception area, outside Mrs Brindley's office. Work on display is from our young artists Chloe R and Owami B (Year 7), Fatima B and Malayka C (Year 8), and Asma B, Mia R-A, Ilayda T, and Mariam T (Year 9).
The brief was to draw either something realistic (what you see from a window in your home), an imaginary scene from your mind, or a view that you can't wait to see. The range of entries showcase all of these perspectives.

Long Way Down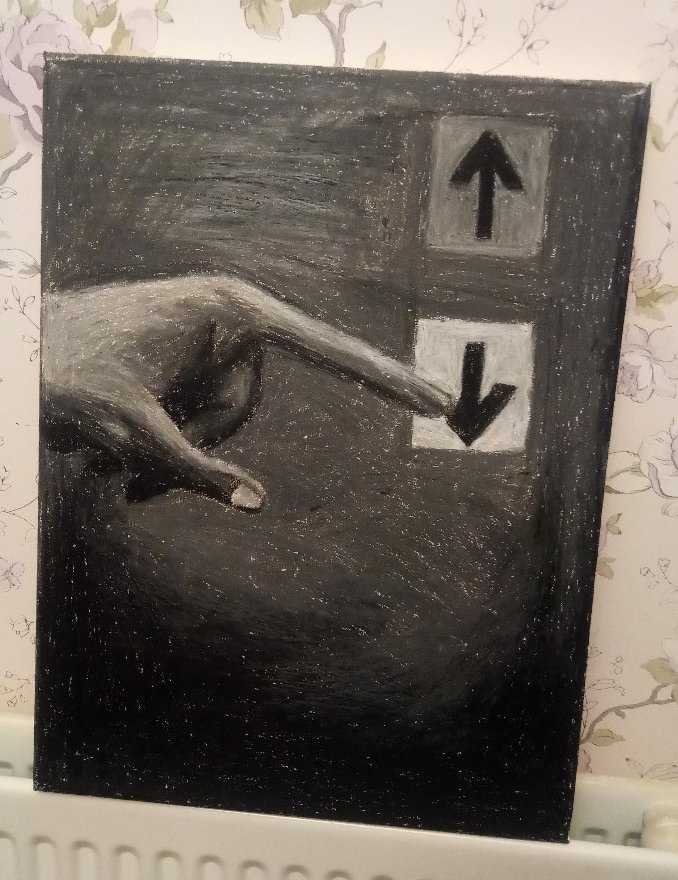 "How about this to brighten up you day…. Yoana has painted an illustration from a book she is currently reading. Isn't it amazing?" - Mrs Childs
Of her work Yoana said "I finished "Long Way Down" in an hour, I also painted one of the illustrations from the book on canvas. I really love the book, there's something about it that just captivates you and you can't stop turning the pages. "Long Way Down" and "The Poet X" made me fall in love with that type of modern book and structure,
"Long Way Down" also really really inspired me. It was my first time using oil pastels and I've not loved an artwork of mine like this in so long."
Giving thanks to our NHS
As part of their PSHE programme, Year 7-9 have been working on the
Step into the NHS project. As part of the project Owami
wrote this poem to give thanks to the wonderful NHS staff.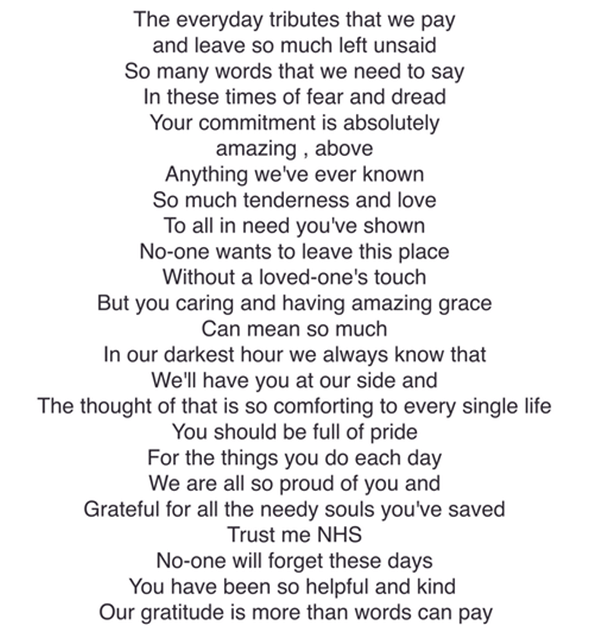 Wade's Winning Mentality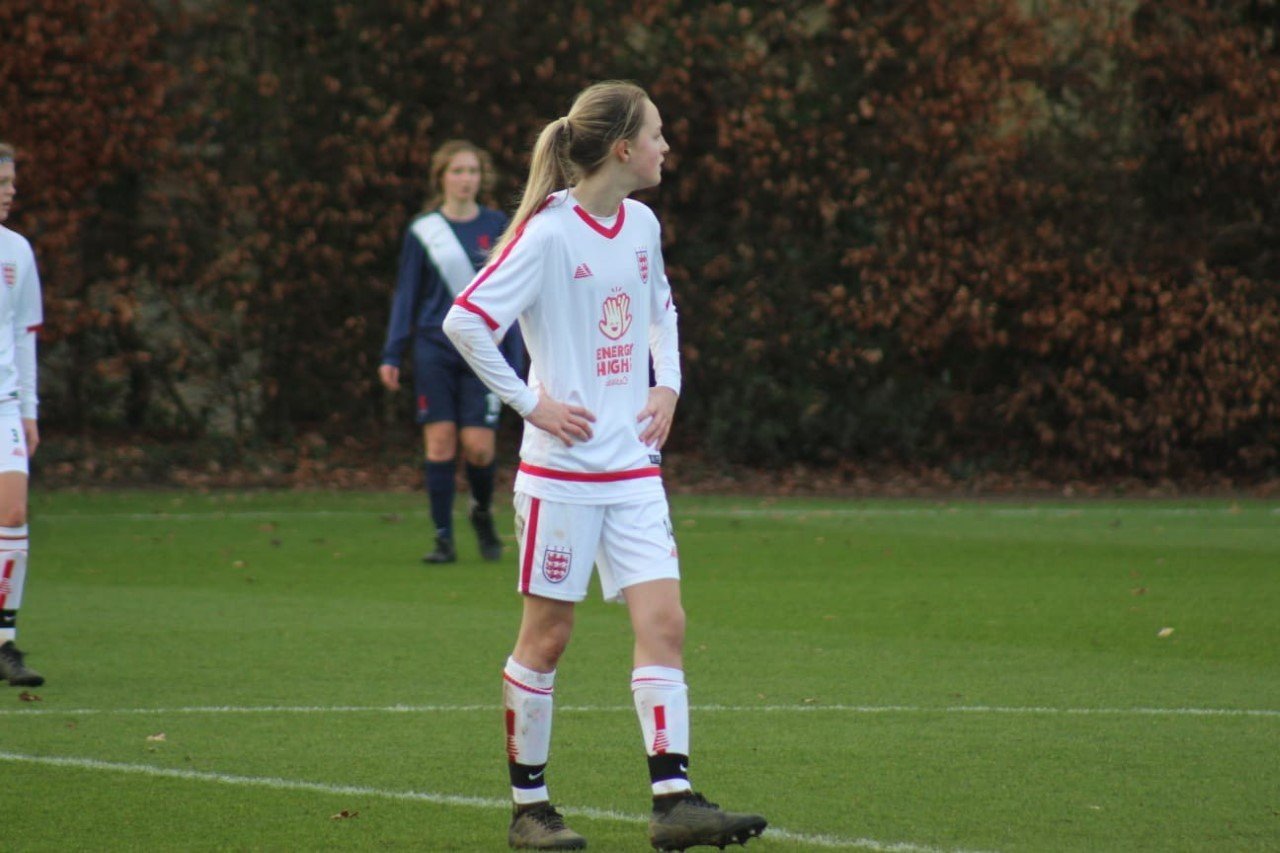 It's been a successful few years for Lostock's very own Isabelle Wade.
The talented footballer has previously trained with Manchester United, been selected to represent Greater Manchester at county level, and last year earned an international call-up to the England Schools' U15's football team,
On her England call-up she said: "I am both nervous and very excited. To have made it this far is a real achievement and I am very proud but I need to go that last step now and
make it into the team. When I found out, I was so excited. I was jumping around the room, jumping for joy."
This year sees Isabelle go from strength to strength. Having impressed at trials, Isabelle has now been offered a new contract with Liverpool FC and has moved up to the full academy development and U21 squad.
Well done Isabelle!! We wish you all the success in the world, this season and beyond!
A Year Ago Today
During the first lockdown Mrs Stallard set a very thought-provoking project
for her Key Stage Four Performing Arts students.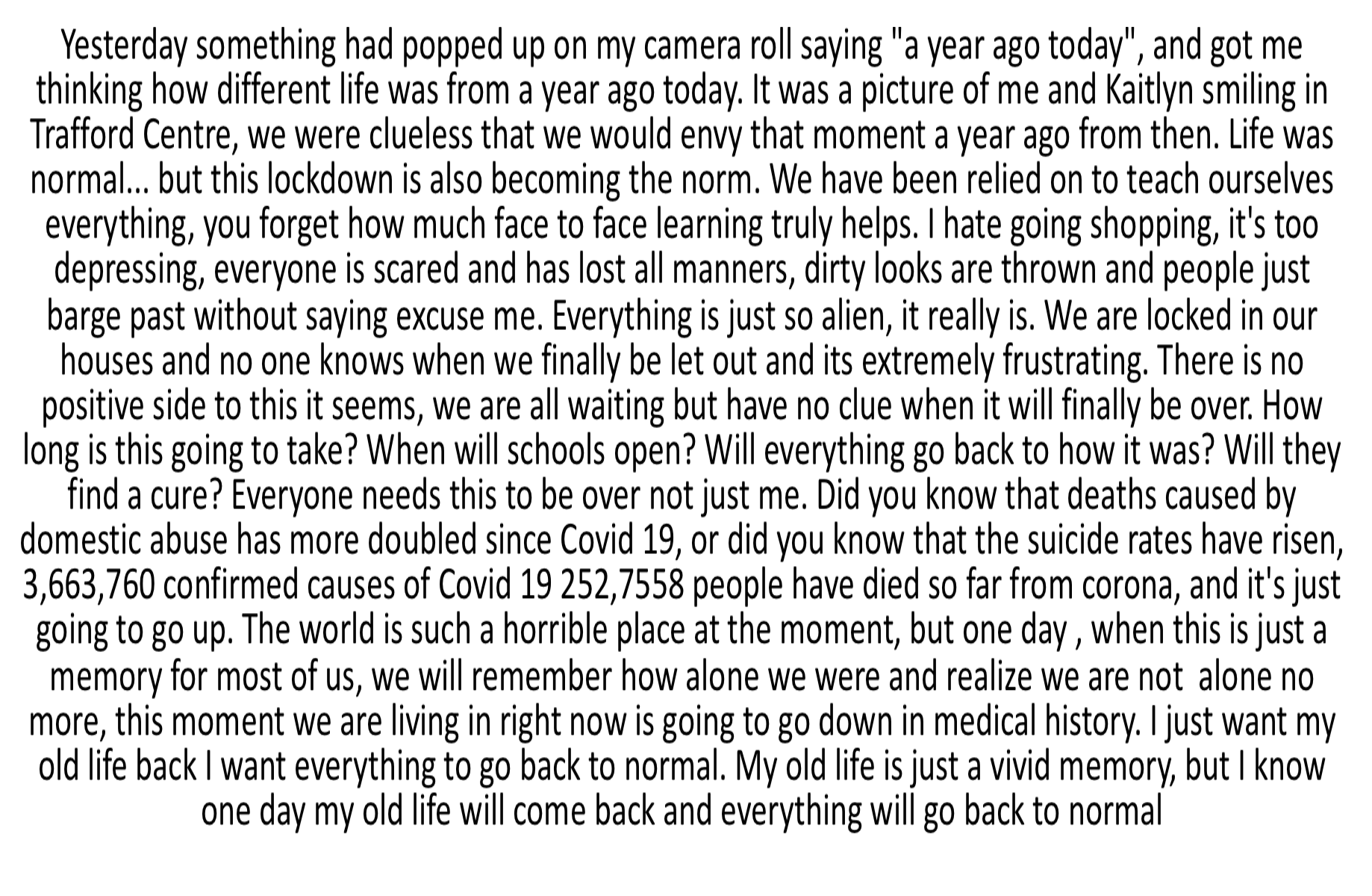 Monologue written by GCSE student Lola.
Mrs Stallard explained "I set them some work to write a monologue about how they are feeling amidst all of this. The work will hopefully form part of a performance piece in Year 11. I gave them a rough template and asked them to then just run with it and this is what Lola came up with.
I just think it sums up a lot of the way our young people might be feeling around this time".
Not Just For Handwriting
This piece of work has been handed in by Zoha, Year 11. Mr Pearson's group have been looking at medieval gargoyles and grotesques, with source materials of people pulling faces.

Mr Pearson commented "This piece Zoha has produced is using a YPO standard biro and I think we can agree that she has managed to produce a powerful image, just using a handwriting pen."