20/11/2020 - We've moved pages on Facebook! Be sure to like our new Facebook Page! 20/10/2020 - Y11 Revision Timetable now available for 2020-2021. Click here to view. 10/10/2020 - Our new prospectus is now available! Click here to view.
Welcome to Lostock High School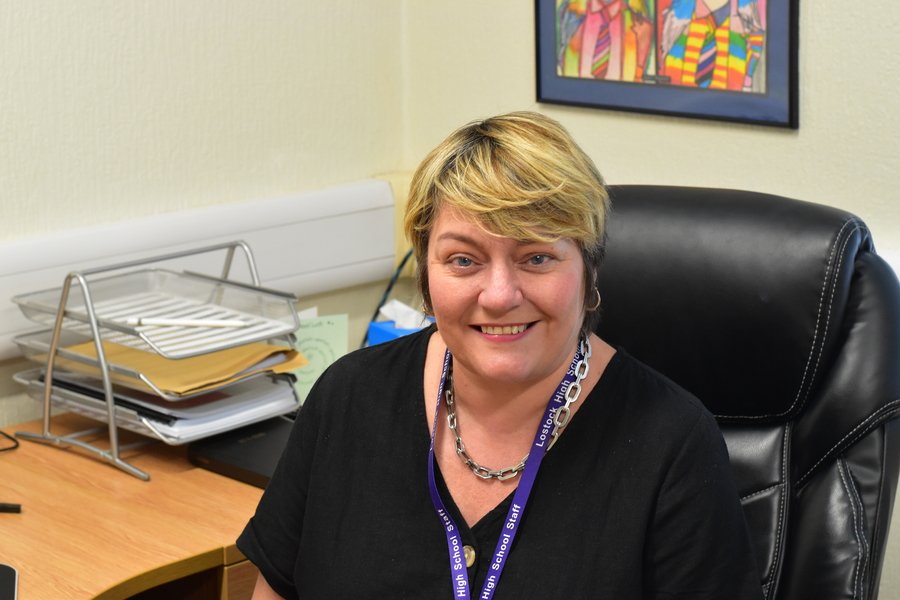 Lostock High School (11-16) is a small but perfectly formed high school in a residential area of Stretford. We work in partnership with our local community and families to provide a good education for our pupils.
I am delighted to welcome you to Lostock High School. The school has a clear focus on raising standards and inspiring young people to fulfil their potential. We value the diversity in our community and are determined to empower our young people lead happy and successful lives. The school is supported by Stretford High School and the executive Headteacher, Mrs Nicola Doward oversees both schools.
Our teaching and support staff are committed to ensuring that your child experiences not only the highest quality educational opportunities, but also the support to help them grow socially, emotionally and spiritually. All students deserve the very best; by offering an exciting and diverse curriculum, together with a wealth of extra-curricular activities, we hope to ensure that our students are able to meet their true potential.
Our values stress the importance of respect, responsibility and kindness. The relationship that exists between the school and parents is extremely important to us. At Lostock High School we give everyone the skills and flexibility needed to respond to an ever changing world in which we live. What you will find here is a blend of tradition and technology, in an atmosphere of calm and purposeful learning. We endeavour to provide the opportunity to build well-rounded individuals who are capable of, and happy to respond to, any challenges that their future may hold.
Our curriculum is dedicated to ENRICH the lives of our young people:


Educate – with specialist teaching staff and caring support staff as well as exceptional facilities (performing arts theatre, dance studio, sports hall, gym, music suites and recording studio to name a few….) we make sure your education is broad, balanced and ambitious.
Nurture – we foster emotional relationships as they are crucial for intellectual and social growth.
Resilience – we develop citizens who are able to respond to challenges and setbacks.
Inclusive – we welcome all young people and make sure everyone is encouraged to reach their potential with no barriers to learning.
Character – our pupils will have access to a diverse range of experiences that develop their talents and interests so they are highly motivated, interested, respectful and kind. They will be well prepared to make an active contribution to society.
High aspirations – all of our pupils will believe that can achieve no matter what their starting point.

We welcome you to our website and to our school. If you would like to come and see us in person please do contact us.
Lindsay Brindley
Headteacher
VIRTUAL Open Event 2020
In light of current circumstances, please see our virtual event of Lostock High School below.
For best viewing, enter Full Screen Mode.
Further media can be found on our social media platforms.


Address:
Selby Road, Stretford, Lancashire, M32 9PL
Phone:
0161 864 5700
Email: