Food Technology Department
| | | |
| --- | --- | --- |
| Ms A Welsh | Teacher of Food Technology | |
Introduction
In Food Technology our intent is to ENRICH the lives of our students through a curriculum that builds skills and knowledge in the study of food. Learning about and preparing food can educate young people in healthy eating, cultural differences, building resilience and independence. It can also provide lifelong skills, creativity and a love of cooking. Food Technology lessons are planned to educate students in a challenging, practical and relevant way.
Key Stage Three
In Key Stage 3, all students have two forty-five-minute lessons per week for Technology. This works on a carousel basis between Textiles and Graphics, Design and Technology and Food Technology with each student spending 13 weeks in each subject per year. The Food Technology Curriculum at Key Stage 3 is based on the Government National Curriculum programme of study with students being able to choose Food Technology as an option subject going into Key Stage 4.
Key Stage Four
At Key Stage 4, students can choose Hospitality and Catering as an option to study and the students follow the EDUQAS/WJEC specification. The course consists of a written examination element where students gain knowledge and understanding of how hospitality and catering providers operate, the environment in which they operate, health and safety and hygiene, and a controlled assessment that consists of nutrition, menu planning, production plans and cooking dishes.
More information about the Level 1/2 Hospitality and Catering specification can be found at:
https://www.eduqas.co.uk/qualifications/hospitality-and-catering-level-1-2/#tab_overview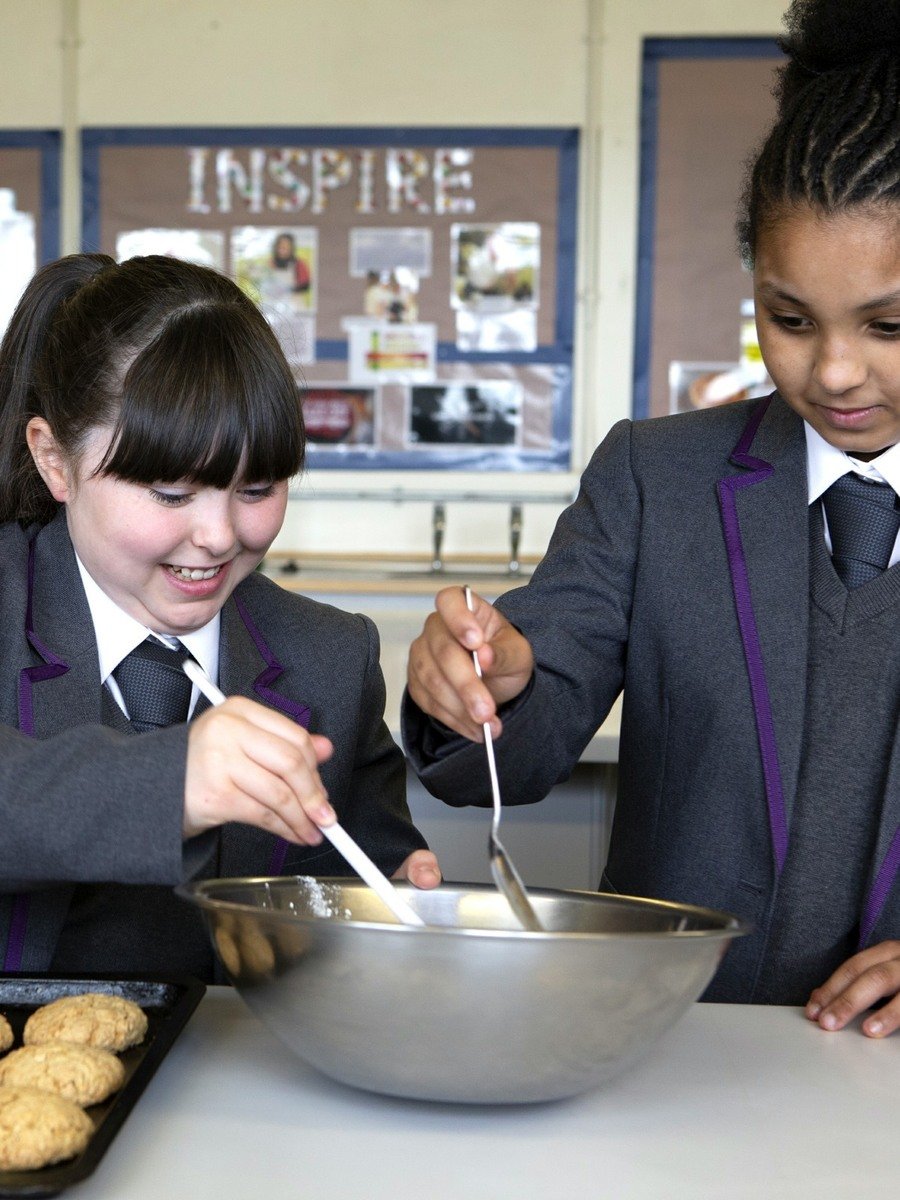 Curriculum Maps
Key Stage Three
Click here to download and view the Food Technology KS3 curriculum map
Key Stage Four
... Coming soon ...
Useful Links
Food, a fact of life website - www.foodafactoflife.org.uk